Osler
Bourse Osler en droit des affaires

Major donation from Osler to the Faculty of Law at the Université de Montréal

"Osler is proud to donate $200,000 to the Université de Montréal, which includes significant individual donations from Faculty alumni. The capitalized sum allows for the granting of an annual scholarship to a graduate student who made their mark in business law.
It is important for Osler to build relationships with the communities around us. Since our entry in Quebec in 2001, we have fostered close relationships with civil law faculties and a great number of community organizations in the province.
Our commitment is expressed in a variety of ways in Quebec and across the country, including our involvement in public interest issues, significant donations made every year to non-profit organizations, and support to law faculties as part of our Excellence Programs.

Finally, at Osler, we encourage our team to make personal donations to their former faculties because we understand the sense of belonging and the individual connection each of us maintains with our alma maters.
Osler is proud to support financially a faculty of law, which, year after year, trains the next generation of lawyers to join our firm."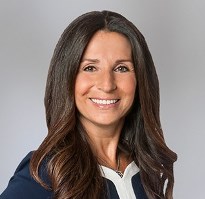 Sandra Abitan
Managing Partner
Osler