Donate
To succeed in its mission, the Faculty of Law counts on the support and engagement of its graduates and friends. Your contributions are key to the development of our Faculty and to maintaining our long-standing reputation for excellence.
The mission of the Office of Development and Alumnae Affairs (BDRD) is to help the Université de Montréal reflect the highest aspirations of our society. This body is entrusted with all administrative tasks associated with managing donations and as such, is the University's touchstone for philanthropy and taxation. All receipts for donations made to the Faculty of Law will be issued by BORD.
Create scholarships for our students
Pursue the quest for excellence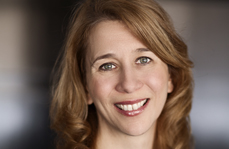 Ready to make a donation? You can donate online, by mail or, if you prefer, please contact our Chief Development Officer.

Geneviève Cournoyer-Proulx
Tél. : 514 343-7850