History and Mission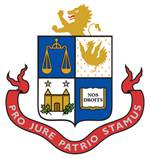 A tradition of excellence
Founded in 1878, the Université de Montréal's Faculty of Law has been recognized for its excellence since the very beginning. It stands apart from other great law faculties, because of its unique combination of intellectual pluralism and groundbreaking scientific research conducted by professors and students in numerous fields of law. This mission is undertaken in a truly diversified cultural environment that contributes to the intellectual development of our students.
The Faculty is committed to providing students with a rigorous and innovative education that combines traditional legal concepts of social phenomena and the development of research capabilities with an interdisciplinary approach. To what end? To help students become the accomplished and engaged world citizens of tomorrow. This undertaking, which dates back to the very foundation of the Faculty some 135 years ago, is more pertinent today than ever before, given that we are preparing new generations of jurists to confront constantly changing legal and social contexts.
Mission
The Faculty's mission is to contribute to the furtherance of legal knowledge and to encourage students to excel. It is accordingly this institution's primary objective to present students with a high-level education and to undertake research that is both rigorous and innovative.