A page of history with Antonio Lamer
LL.L. cum laude, 1956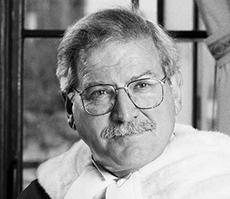 Antonio Lamer (1933-2007)
Justice of the Supreme Court of Canada (1980-2000); Chief Justice (1990-2000)A criminal lawyer, Antonio Lamer served as judge for 30 years at the Superior Court of Quebec, the Court of Queen's Bench, the Quebec Court of Appeal, and finally the Supreme Court of Canada. He was appointed Chief Justice of the Supreme Court in 1990 and remained in post until 2000. Under his leadership, the Supreme Court focussed on issues related to the interpretation of the Canadian Charter of Rights and Freedoms. Most notably, he participated in the adjudication of the landmark decision to decriminalize abortion. He also obtained the requisite unanimity from his colleagues in the ruling concerning the reference on Quebec secession. The Right Honourable Antonio Lamer received the Order of Merit, Université de Montréal, in 1991.
Antonio Lamer Scholarships
Those two scholarships provide undergraduate students with financial assistance to study law, as well as financial assistance to graduate students enrolled in a criminal law, law of persons, constitutional law, or Aboriginal law program. Those scholarships were named in memory of Justice Antonio Lamer, a graduate of and professor at the Faculty, renowned criminal lawyer, and former Chief Justice of the Supreme Court of Canada.