Julien BriseBois, LL. B. 1999
Assistant General Manager of the Tampa Bay Lightning hockey club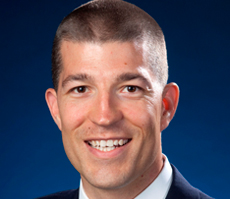 "I remember very well wanting to be a lawyer from the young age of ten (since I couldn't fulfill my true dream of becoming a shortstop for the Montreal Expos!). I always knew I would wind up studying law. For me, the Faculty of Law of Université de Montréal was a gateway to a world of opportunities: the opportunity to better understand the legal structures governing our society; the opportunity to wonder about our fundamental rights; the opportunity to discuss current issues with colleagues and professors; the opportunity to intern at the Association des locataires de Villeray and to learn how to use the law to help people; the opportunity to write an article about sports law for Revue juridique Thémis.
It's in part due to this article that I set myself apart from other candidates during the internship rat race and joined the Heenan Blaikie firm where I launched my practice in sports law. Going from one opportunity to the next led me to where I am today, Assistant General Manager of the Tampa Bay Lightning where I am now pursuing my next big dream: winning the Stanley Cup."
Member of Barreau du Québec, the American Bar Association and the Sports Lawyers Association
Master of Business Administration, John Molson School of Business, Concordia University (2007)
In 2010, Me BriseBois joined the ranks of the Tampa Bay Lightning where he assists Vice President and General Manager Steve Yzerman in all aspects and decisions concerning team players, contract analyses and negotiations, and wage arbitration. He also manages the interpretation of the NHL's collective bargaining agreement and the salary cap for the Tampa Bay team.
From 2001 to 2010, BriseBois was employed by the Montreal Canadiens, first as Director of Legal Affairs, then as Director of Hockey Operations, and finally as Vice President of Hockey Operations. In this capacity, he made his mark in Montreal as General Manager of the Hamilton Bulldogs who went on to win the 2007 Calder Cup. It is noteworthy to add that he was also General Manager of the then farm club of the Tampa Bay Lighting, the Norfolk Admirals, when the team won the 2011 Calder Cup.
In 2011, Hockey News Magazine named him "Top Hockey Executive Under 40" in its annual "Top 40 Under 40" listing.